Madhav Rao Deshpande alias Shama
Brahmin, aged about 80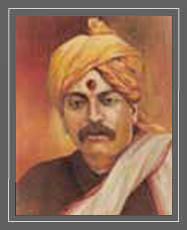 Dixit Wada, Shirdi, 9th March, 1938.
When I was still at School, Chidambar Keshav Gadgil came to Shirdi and asked me, "It is said a great Sadhu is here. Where is he?" I replied that there was none at Shirdi and from the school I pointed to the mosque and told him, There is only this mad Fakir." Mr. Gadgil went to the mosque. Sai Baba showered abuse on him. But the abuse was productive of faith and joy. Gadgil had worshipped or paid his respects to a saint living at Bhima Shankar temple at Poona. That saint had asked him to go and see the saint at Shirdi. That was why he had come to Shirdi. Now Sai in his abuse referred to that and Gadgil felt sure that Baba was a Gnani, a great saint. Thenceforward he frequently visited Baba and became his staunch devotee. At the first visit of Mr.Gadgil he was a Chitnis, and with him came Vaman, a Special Munsiff, and Sitaram Patwardhan, an Educational Officer, and a tongawalla. I went with these up to the steps of the Mosque. Baba forbade us from climbing the steps and began his shower of abuse. Therein he said, "I am a moslem. Go and fall at the feet of the sadhu at Bhimashanker temple, etc."
Anandaswami (Anandanath is not the correct name) was a devotee of Akkalkote Maharaj (who passed away about 1878) and had established a mutt at Savargaon (6 miles off Yeola) where he lived. He was about 95 years old in 1885 when I and Nandram Marwadi etc., went to see him, at his mutt. He wore only a langoti and was a great Sakshatkari. At the close of our visit Anandaswami came with us to Shirdi to see Sai Baba. Sai Baba and he saw each other but exchanged no words. Thereafter Anandaswami returned and told us his opinion of Sri Sai in these words, "Here is a diamond on a dunghill." Bala Chopdar (now aged 60) was then aged only 7 years.
Gangagir came to Shirdi and conducted grand Saptha repeating with numerous people mantras etc., for 7 days with Homa and fed large numbers, at the close of the Saptha. He did so only once. That was long after Anandaswami's visit. Gangagir also saw Sai Baba and expressed his very high opinion of Baba.
Nana Saheb Nimonkar was older than myself by at least 5 or 6 years.
I shall recite Baba's strange goat purchase. Once a man had a number of goats with him. Two of his goats were worth about Rs. 4/- each. Baba went to him, paid 32 Rupees for them and bought them. I and Tatya Patel learning the price Baba had paid said that in the bargain Baba had been duped, as the goats were worth only 4 Rs. each. Baba then got pulses etc. for about 1 1/2 Rs. and fed the goats with the pulses. Then he explained why he acted like this. He found, he said, that the goats were looking at him entreatingly. Then Baba noticed them. They were in their previous birth two women that had served Baba. But they were fiercely quarrelling with each other and had killed each other. They took birth as goats. Baba then went and returned the goats to their owner.