Santaram Balwant Nachne Dahanukar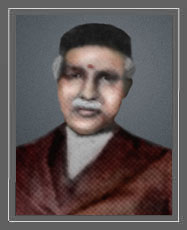 Thana, 13th September, 1936
After this first visit I was going oftentimes to Shirdi. On one occasion, (i.e., in 1913) as I was starting, Haribhav M. Panse met me. He had been convicted for misappropriation and sentenced to imprisonment but had been just then let out on bail pending his appeal. He was going up for the appeal which was to be heard that day or the next and he told me to entreat Sai Baba's aid on his behalf. "Tell him that I am in trouble and that I am innocent", he said. I went to Shirdi and before I could communicate the message, Baba himself spoke about it. It was at the early morning Arati (Kakada) at the Chavadi. Baba was in a very angry mood. He then told me, "Tell him that he need not have any anxiety and that he will be acquitted in the appeal." When I returned from Shirdi, I met Panse and told him of Baba's reply. At that time he informed me that he had indeed been acquitted. When I was at Shirdi, about this time, (i.e., in 1913 or so) Baba made an observation that we should not trust mad men. This commonplace altruism appeared to have no reference to or significance for me. But what happened in 1914 showed that it was not a truism, but a warning to me.
I was Treasury Master in 1914 at Dahanu. I was engaged in my daily Pooja at home worshipping Sai Baba's photo, Gods, etc. One Ramakrishna Balawant Panse who was deranged in his intellect was standing at the door of the cuisine, a little distance from my worship room. He was thought to be rather harmless; and none minded him. Suddenly the man flew at me and grasped my neck with both his arms and tried to bite my throat saying, "I will drink your blood". Instantaneously, with one hand I held the strong metallic spoon (used for Pooja) and thrust that and my finger into his mouth. The spoon struck in his throat and the man was biting away my finger with his teeth. With the other hand I tried to extricate my neck from his hands. My mother also rushed in to help. Meanwhile I lost consciousness. After sometime and by some remedial application I recovered consciousness; his nails had dug into the flesh of my neck and he had very nearly strangled me to death. The injury on my fingers also was healed. When next I went to Shirdi.
Baba addressed Anna Chinchnikar and said (pointing to me):-
"Anna, if I had delayed an instant, then this man would have indeed perished. The mad man had seized with his hands his very throat. But I extricated him. What is to be done? If I do not save my own children, who else will?"
On 31-3-1915 we had a very thrilling encounter.  Myself, Santaram Moreswar Panse and some others were traveling in a bullock cart at night in a dense jungle. We were at the Ranshet Pass.  It was known to be infested with tigers.  It was a dark night.  Suddenly our bulls took fright and were stepping backwards.  Luckily they were not dragging the cart sideways.  In that narrow pass, if our cart had swerved a little to the side, cart, bulls and ourselves would have fallen down a steep ravine and perished. Santaram showed me by pointing his hand in front what the trouble was.  In front of our carriage we saw the gleaming eyes of a tiger on the road.  It was couchant and faced us. Panse to save the cart from being pushed into the ravine wished to get down to place a big stone or stick as a brake to block the wheel going back and asked me to hold the reins of the bulls.  I held them and roared aloud "Hail Sai Baba! Run, Sri Sai Baba (to our aid)" Others also began to shout and the tiger got frightened and ran away passing by the side of our cart.  My faith in Baba and the courage he infused into me by making me call out his name thus saved the situation.