Rao Bahadur Hari Vinayak Sathe
Retired Deputy Collector, Deccani, Brahmin, Aged 81 (born 1855), Residing at 108, Shukrawar Peth, Poona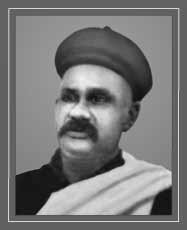 About 1909 or 1910 I was on a committee along with the Revenue Commissioner Mr. Curtis and the Collector; and we were to meet at Manmad on a particular date and move from there to other camps. On the previous day I was at Shirdi and I wanted to take formal permission of Sai Baba to leave Shirdi, expecting that it would be granted as a matter of course. My father-in-law went and asked Baba to leave. Baba refused leave and my father-in-law came and told me of the refusal; but I told him that I could not trifle with such important official engagements except at the risk of being turned out of Government Service. He again went to Baba to make further representations and intercede on my behalf. But Baba did got grant leave. He on the other hand told my father-in-law to prevent my starting by actually confining me in my room.
Even on the days following the particular date, I was not allowed to go. After three days, I was made to start for Manmad. When I reached that station, I found the other members of the Committee had not gone to Manmad on the appointed date, that the original programme had been altered and that the committee's meeting had been postponed. I had ordered, on the faith of the old programme, my tent and articles to be sent from Manmad to the other fixed camps. By a strange inadvertence on the part of the Railway authorities my articles had not been sent away from Manmad. If they had been sent, great inconvenience would have been caused to me to hunt them up and retransport them. So by detention at Shirdi I lost absolutely nothing except my peace of mind, and I was saved a lot of unnecessary trouble and enabled to spend more time with my family and with Sai Baba. Of course Sai Baba knew all things and arranged all things. But in my ignorance, I felt my position at Shirdi to be very delicate and risks. Such instances strengthen one's faith in and reliance on Baba.
In my official career, I was getting dissatisfied at not getting the promotion I deserved. My disgust I revealed to Baba and told him that I would even resign service on that account. But Baba forbade my resignation of service and said that I would get promotion. Sometime later, I was promoted over the head of some seniors in service and posted to Kolhapur as Ag. Superintendent of Land Records. I got an increase of Rs. 100 in pay and eventually a higher pension than those seniors.
About pension also, there was some trouble. The pension department at first treated my last permanent place as the Deputy Collectorship and ignored my sub-protem higher post. So they cut off Rs. 50 from the pension which I expected as due to me. I appealed in due course and I went to Sai Baba and told him that I would forego the whole pension rather accept it with the curtailment of Rs. 50. He said that I would get the Rs. 50 also, that Allah would help me. So I put my case in appeal before the Revenue Commissioner Mr. Curtis and with his note, I got the proper pension without any curtailment.
Sai Baba controls minds and moulds events.