Madhav Rao Deshpande alias Shama
Brahmin, aged about 80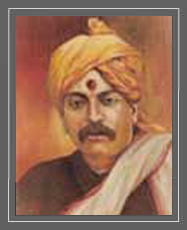 Dixit Wada, Shirdi, 9th March, 1938.
Upasani Baba, when he came to Shirdi first, was sleeping and boarding here. He was still unwell. He cried in his sleep, "I am dead," and he asked me to request Sai Baba to help him. I told Sai Baba that Upasani Sastri was expecting death and getting frightened. Sai Baba replied that this place Shirdi is for saving and not killing people. At first I (like others) took Upasani Maharaj for a detective. But he assured me he was not one. Sai Baba at the first visit asked him to stay on or return within eight days. Upasani did not agree and pleaded distance from Dhulia, etc., as his reasons. Finally he put up in this (Dixit) Wada for 21 years. Sai Baba told him to remain four years in Khandoba temple, and promised him Khandoba's grace at the end of that term. This was said by Baba about 15 days after his second arrival. G.S. Khaparde held his reading classes downstairs. Upasani Sastri, etc., attended it. Upasani Sastri would spend much of his nights in talk upstairs, when he lived at Khandoba's.
Sai Baba's statement that he was four years younger than myself cannot be understood as relating to this life. He looked my senior in point of age. He told me of my relations with him in previous births. Once he said to me, "You and I were living in the same lane, in a former birth."
The little girl of three, Santi Kirvandikar, who fell into a well and was upheld by Baba's hand, slowly left in the water and thus saved from any hurt by Baba's grace and who called herself sister of Baba, is now alive. Her father Baba Kirvandikar (now dead) was then living here. When she fell into the well, H.S. Dixit, G.M. Buty, etc., were here. That might be about 1915. She is married and is now living with her husband at Malegaon, which is 30 miles off Manmad.
I was an Assistant teacher in a school which was located in the place where Baba's horse is now stabled. A window of that always looked on the adjoining mosque. Through that I occasionally watched Sai Baba who was taken by people to be a mad fakir. I had no regard for him then. I remained a teacher five or six years. I gave up that place, as I was transferred. Ganu Master then took my place. Nana Ratna Parkhe was my Headmaster and superior. One Laxman Master was another teacher above me. Our family belonged to Nimon, where I was born. But my father came and settled here, when I was two years old. Ever since, I have continued here. I studied here. After resigning my place, I used to visit Sai Baba off and on. In five or six months thereafter, I was convinced that Sai Baba was God. How my faith grew even when I was a teacher, I shall mention. I used to sleep in the school. Baba was the sole occupant of the mosque. Yet I could hear English, Hindi, many languages being spoken in the mosque (at night) evidently by Baba. I inferred that he had remarkable powers and began to have faith in him.