Sagun Meru Naik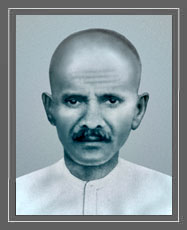 Mahrath, age 47, Teashop Shirdi, 7th December, 1936.
I belong to the village Bori Marmagoa, Poona Taluk. I was grazing cattle there. I went thence on my travels for years visiting and residing at Belgaum. I stayed at Narsowadi with Tembe Maharaj for 2 years; next with Ajunkar Maharaj. Next Gangapur I visited. I was ill and I stayed with Siddharood Maharaj of Hubli. Next after going to Rameshwar, Pandharpur, etc., I came here (1911-12). Baba remarked "you have come from a Mota Darbar" in allusion to my stay with Siddharood Maharaj. Baba gave me advice for 5 months after my arrival. When I asked him for leave to go away, he said "Stay here doing something. God will give you (Barakatha) blessing". I obeyed and have made Shirdi my home and last abode. From that time, I am running this teashop and refreshment stall and sale of sundries (i.e.) Baba's pictures, arati books and devotional goods. I am prospering ever since I began that life here. I begged Baba that he should protect me and he said he would. I was doing petty services, ( i.e.) replenishing the Masjid lamps with oil.
I have had ample evidence of Baba's powers when I came to Shirdi in 1911-12. I came from Hyderabad accompanying a Vysia Sowcar of that State, who as a Sai-bhakta was paying his devout visit to Baba. That man brought with him his palsied daughter. She could not stand on her legs or walk. She had to skip on the ground using her hands in place of the powerless legs. She had to be carried into Baba's presence at first. But, on the third day of her arrival, she began to use her legs a little. On the eighth day, she was able to walk. The cure was most marvellous and due entirely to Baba's grace.
Another case of paralysis cured by Baba's grace was that of Mr. Ghaisas. Mr. Ghaisas was formerly in G.I.P. Railway service. His wife came here and was cured of her paralysis in a few days.